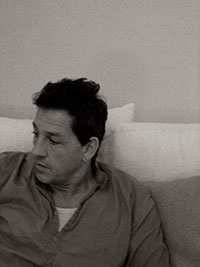 Stephen Champion gained his BA in photography at the Arts Institute Bournemouth and his MFA at the Arts Institute San Francisco in the early 1980's. He then became a freelance portrait photographer in London and was published in many leading magazines of the time. His work has featured in many publications including City Limits, BBC, The Tatler, Telegraph, Blueprint, Conde Nast, Amnesty International, ICRC, Cafod, Hotshoe, Foto 8, International Alert and the Times.
From 1986 he developed new works in Sri Lanka, creating several exhibitions that were shown in both Sri Lanka and the UK and in 1993 his first book, Lanka 1986-1992, was published in the UK. His second book, Sri Lanka War Stories, was published in 2008 and Dharmadeepa in 2009. His Sri Lankan photographs have appeared worldwide in magazines, academic research papers, newspapers and films and the work has been exhibited internationally.
His first retrospective exhibition 'Colours of Change' was shown for two months at the Brunei Gallery, SOAS in London during the spring 2013.